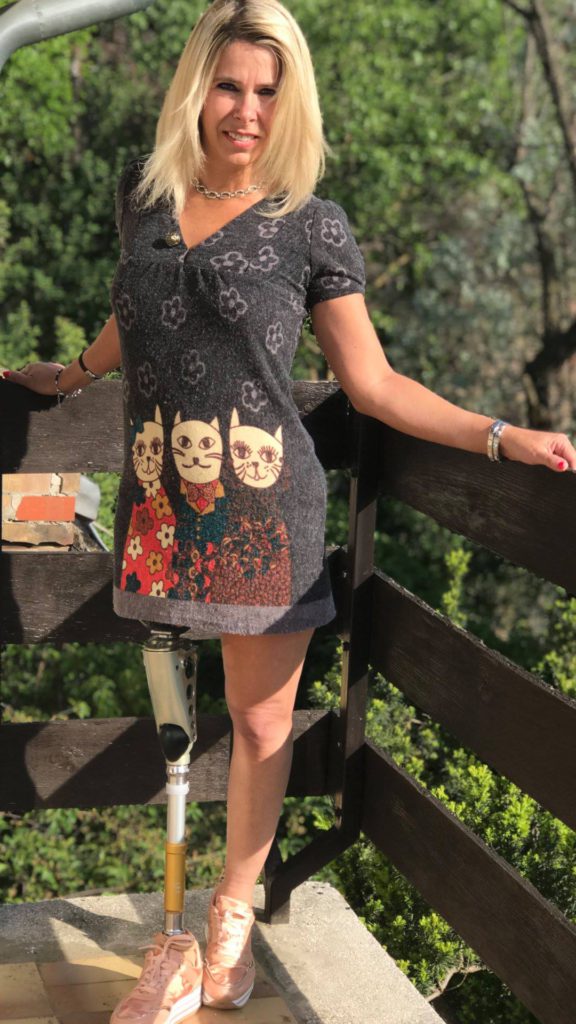 My name is Kinga. I'm 48 years old. I lost my leg at age 26 in a car accident. There were five of us in the car and only the driver and I survived. I lost my right leg above the knee and my then fiancé, who was sitting next to me on the back seat. As a teacher of physical education, all at once my life changed completely! This accident was reported all over the news, even in the US.
After this terrible time and several operations, I was offered the world leading microprocessor prosthetic knee joint (MPK). I was so happy. However, after a lot of travel to the US for the prosthetic care and special setting of the software, I figured out that the MPK was incompatible with my short stump… It was just too super heavy for me to carry!
In 2018, I was still dreaming of being able to walk without crutches when I heard about the VGK-S. It is a prosthetic knee designed specifically for amputees with a short stump like mine. The knee weighs less than 1 kg and is positioned close to the body, which made it feel incredibly light and intuitive to control. I felt unstoppable!
Finally, all my dreams have started to come true! In the winter of 2019 I got married to my prince, and became pregnant with my first baby! Despite all these crazy times with the Coronavirus, I have a real angel, my son, born on the 7th of January 2020! I am the happiest Mum ever. I can't wait to show him to all!